Tips for Line Striping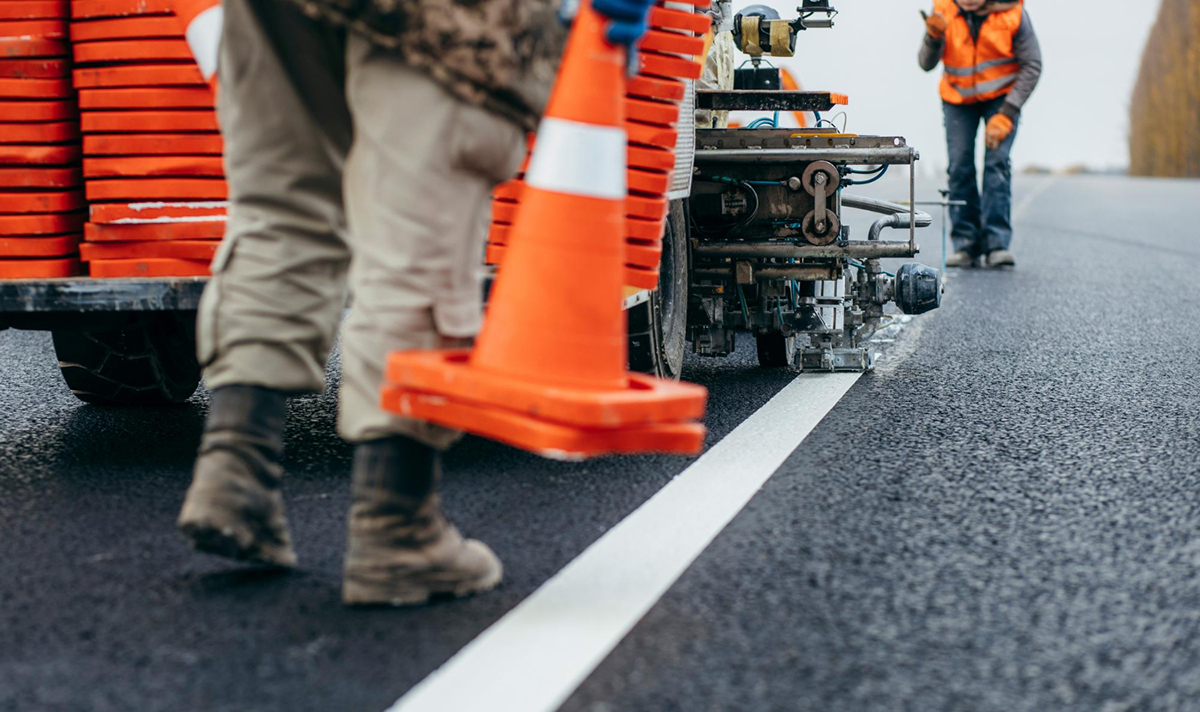 Having a well-maintained parking lot with clear, visible, and well-placed line striping creates a positive impression to customers and promotes safety in your property. Nowadays, customers value establishments that deliver professional impressions and prioritize safety. Line striping is an essential aspect of maintaining your parking lot while ensuring efficient traffic flow, compliance with regulatory requirements, and promoting your brand's image. In this blog post, we will provide tips for line striping to enhance your parking lot's look and feel while ensuring safety.
Choose the right painting materials and equipment.
The right materials and equipment ensure that a parking lot striping job is successful. Choosing the right materials that match your parking lot surfaces can prevent premature paint chipping or fading. For instance, water-based acrylic paint and oil-based paint work well on asphalt. In contrast, thermoplastic paint is an ideal choice for concrete surfaces. When selecting equipment, consider the size of your parking lot, the type of paint you are using, and the complexity of your striping job. Reliable equipment such as a striping machine, stencils, spray wands, and chalk lines ensure even line widths and precise positioning of markings.
Pay attention to line striping configurations.
Parking lot striping configurations vary depending on your property's size, layout, and design. Also, the configuration affects the number of parking spaces available, traffic flow, and curbside management. Common line stripes for parking configurations include straight-in parking, angled parking, parallel parking, and diagonal parking. Proper positioning and distance between parking lines prevent congestion, allow easy maneuvering for drivers, and enhances safety for pedestrians. Consider using bright and bold colored paint for handicapped parking, reserved parking, and no parking zones for optimal visibility.
Regular maintenance of your parking lot.
Regular maintenance and repair of your parking lot keep it beautiful, safe, and prolong its lifespan. Ensure that you repair potholes, cracks, and drainage issues before starting the line striping process. These repairs ensure the parking lot has an even surface, promotes safety, and prevents premature fading of the striping. Regular cleaning of the parking lot prevents debris accumulation, enhances durability, and prevents costly future damages.
Hire an expert in line striping.
Hiring a professional line striping contractor ensures high-quality workmanship, enhances efficiency, and saves you time and money. Professional contractors have expertise, knowledge, and experience in handling striping jobs for different parking lot sizes, shapes, and designs. They have the necessary equipment, insurance, and permits required to complete the job efficiently and safely. Also, most professional line striping contractors offer guarantees on their work, giving you peace of mind knowing your parking lot is in good hands.
Conclusion
Maintaining a well-executed striping job in your parking lot has numerous benefits, including enforcing safety and promoting your brand's image. Proper line striping configurations, painting materials, and equipment selection, regular scheduled maintenance, and hiring professionals are crucial tips to ensure your parking lot is efficient and well-maintained. Reliable Pavement Maintenance, Inc. offers line striping and other pavement maintenance services, ensuring your parking lot is professionally managed. Contact us today for an estimate, and we will ensure you receive top-quality services beyond your expectations.