The Importance of Properly Striping Your Parking Lot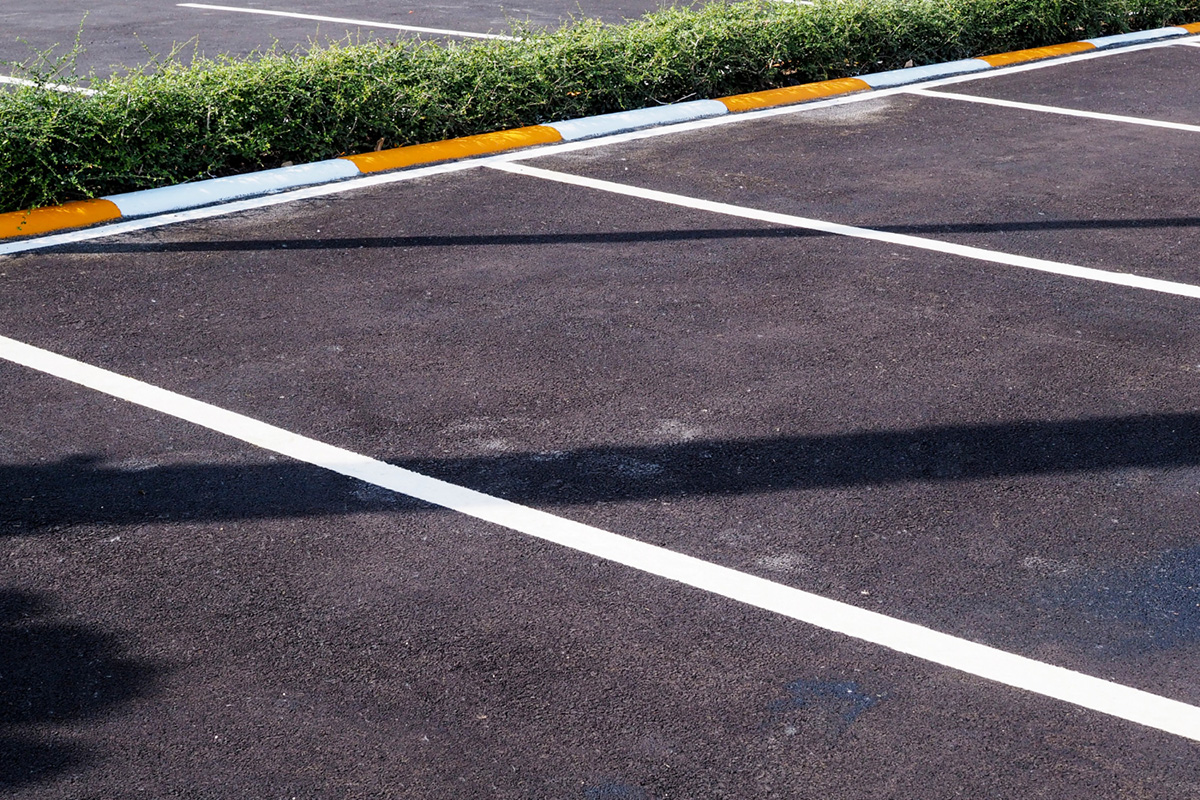 As a business owner, ensuring the safety and convenience of your clients and customers is a top priority. One way to ensure this is through the proper striping of your parking lot. Parking lot striping is a critical aspect of parking lot maintenance as it not only makes the parking lot aesthetically appealing but also ensures that the parking spots are clearly defined, helping to avoid accidents, and facilitate the smooth flow of traffic. In this blog post, we will discuss why parking lot striping is necessary and the best way to get it done professionally.
1. Safety Concerns
One of the primary reasons for striping your parking lot is to ensure the safety of your clients. Clear and visible striping lines help drivers navigate through the parking lot without confusion. If there are no clear markings, it can lead to confusion and create potential hazards. Customers would appreciate your concern for their safety, and it can help reduce liability for your business.
2. Aesthetics
Having a good-looking parking lot speaks volumes about your business and how you care for it. Properly striped parking lots look elegant while providing much-needed guidance to drivers. Stripping also helps to create parking space markers and indicate areas where parking is prohibited. This helps to eliminate unnecessary frustration and creates an organized, efficient, and clean space.
3. Compliance with ADA Requirements
It's essential to ensure that your parking lot is in compliance with the American with Disabilities Act (ADA). This means that certain spaces must be reserved for disabled drivers and clearly marked with the proper striping and symbols. Non-compliance with ADA can result in hefty fines and damage the reputation of your business.
4. Professional Service Providers
It's always important to hire a reputable professional to strip your parking lot accurately. Reliable Pavement Maintenance can provide adequate and professional striping services promptly. They use quality striping paints and the latest technology to ensure that your parking lot meets the necessary requirements. A professional striping service provider will take into account your specific business and parking lot layout to ensure proper configuration of stalls, markings, and signage.
5. Maintenance
Regular maintenance of your parking lot striping is necessary to maintain its longevity and quality. Factors like weather and daily wear and tear can result in the fading of the stripes over time. Reliable Pavement Maintenance offers regular maintenance services that are tailored to your business needs to help keep your parking lot well maintained throughout the year.
Conclusion
Properly striped parking lots are necessary to ensure the safety and well-being of your customers and employees. Reliable Pavement Maintenance of Florida offers professional, affordable, on-time detailed solutions for your striping needs. Keep in mind that proper striping enhances your business's reputation while reducing liabilities and creating aesthetic appeal. Maintaining your lot's stripes should be done regularly for maximum impact, and hiring professionals guarantees excellent results. Contact us today to request an estimate and schedule your parking lot striping in Lake County, FL!